INDUSTRIAL DOMES & STRUCTURES

STOCKPILE DOMES & TREATMENT PLANTS
Since 1962, Triodetic has been an internationally recognized leader in industrial applications to protect processing equipment, store materials, and minimize dust problems and explosion risks.
We Offer:
Assistance in conceptual project development
Design method validated by full-scale testing
Long-term integrity of thousands of structures
Manufacturing expertise, precision, efficiency
Construction techniques fully proven
60+ years of deep experience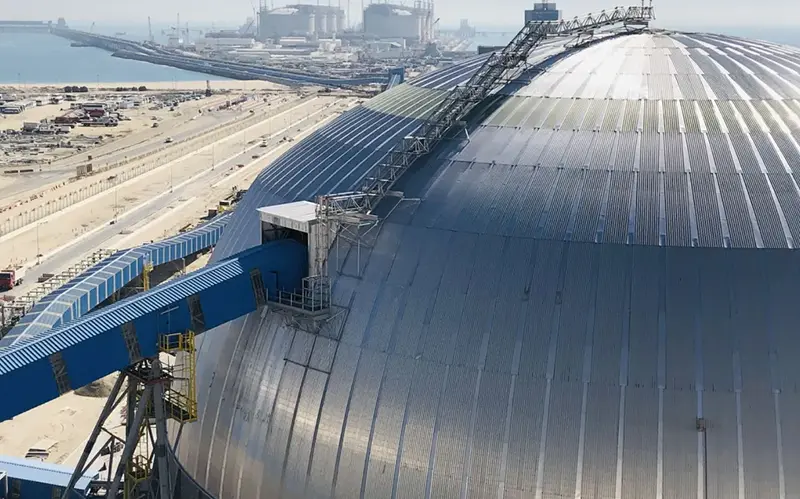 PRE-ASSEMBLY OPTIONS
Triodetic Domes can be assembled in many different ways.
They can be erected while supported by crane as the dome is rotated (smaller domes 50'-100').
This option allows for fast assembly as the material is kept in one area. Once the section is installed, the dome is lifted for the next section to be installed.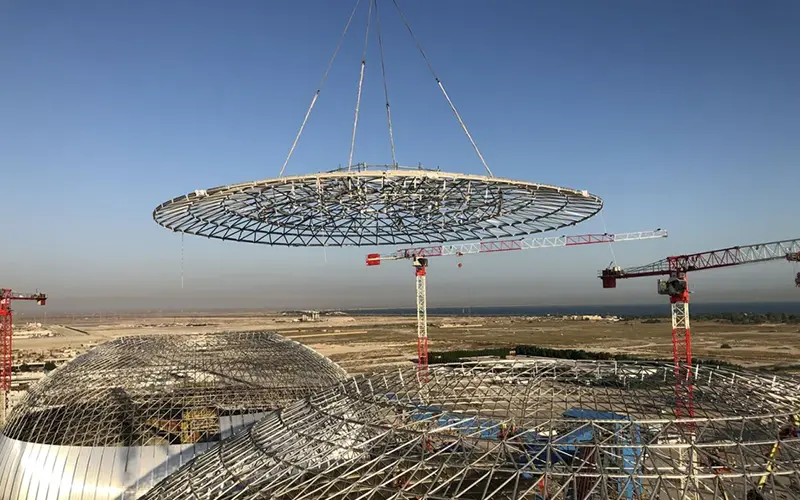 OTHER APPLICATIONS
Triodetic vaulted arches and domes have been used as treatment tank roofs and stockpile enclosures for many years.
More recently geometry of application has allowed economical stockpile covers in very large spans exceeding 135 meters for use in both new and retrofit applications.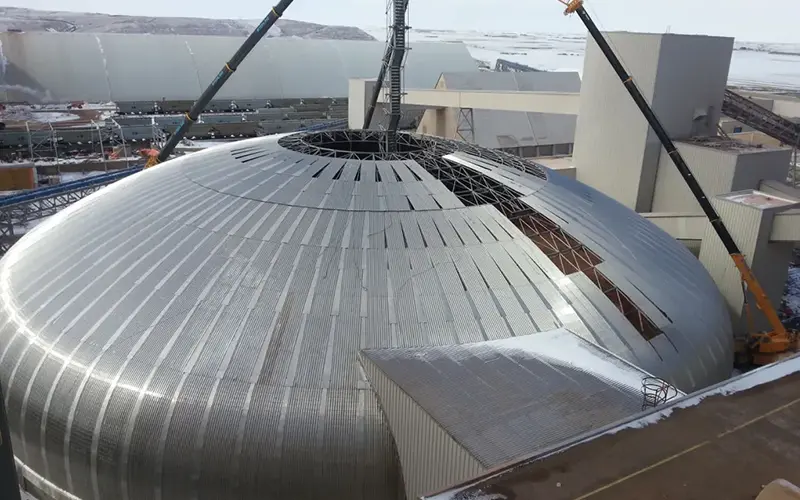 Industrial Projects
(a selection of industrial projects we have completed)