ARCHITECTURAL (FREE-FORM STRUCTURES)

GLASS WALLS
Triodetic's framing allows for unique long lasting designs. Such as vertical, inclined, or curved glass walls to span further and / or withstand high wind pressures.
Triodetics tube framing with our unique Triodetic joint is economical, and quick to construct in any profile and location desired.
Triodetics contracts pre-approve local glazing supplies and installers while also overseeing the installation process.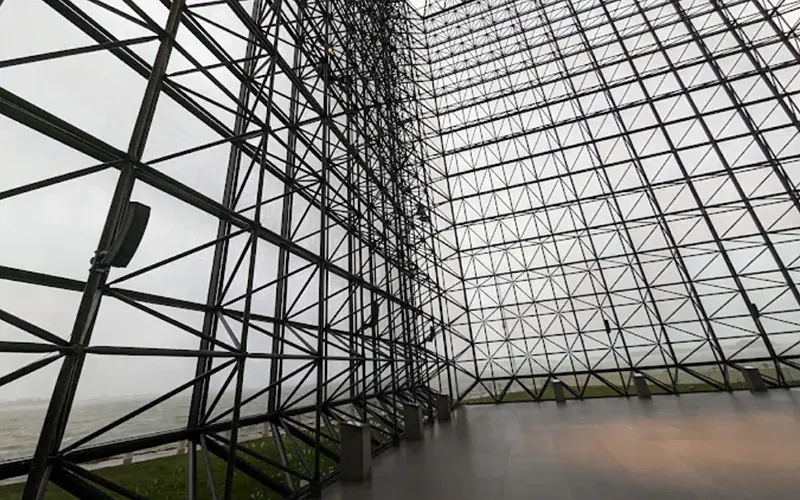 FREE-FORM STRUCTURES
Recent studies show that museums with intriguing geometry generate higher public interest and better attendance.
However, there are many challenges for structures with unique free form roofs including dealing with unbalanced snow loading, geometrical demand for cladding systems and unrestrained cantilevered for column support.
Triodetics innovative jointing system and advanced engineering for tubular structures that allow:
Structures of any shape, span and loading
Optimized minimum design
Fast delivery and construction in any location
Use of durable materials and finishes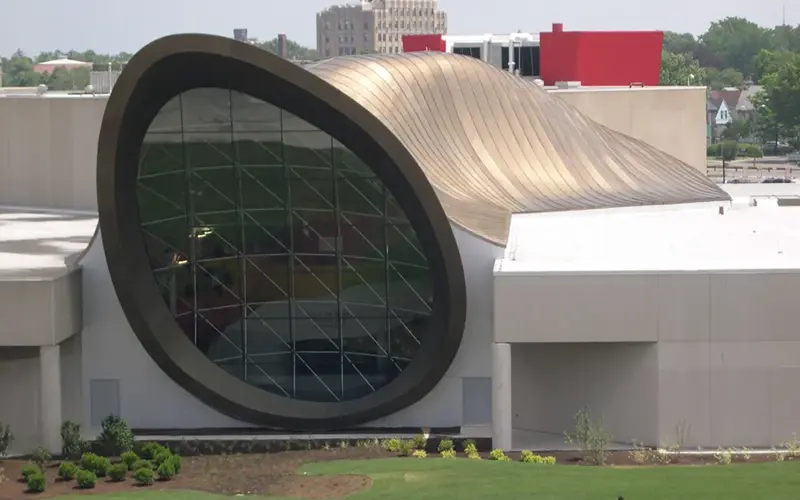 Architectural Projects
(a selection of architectural projects we have completed)