CUSTOM-ENGINEERED
INDUSTRIAL DOMES, SPACE FRAMES, AND FREE-FORM STRUCTURES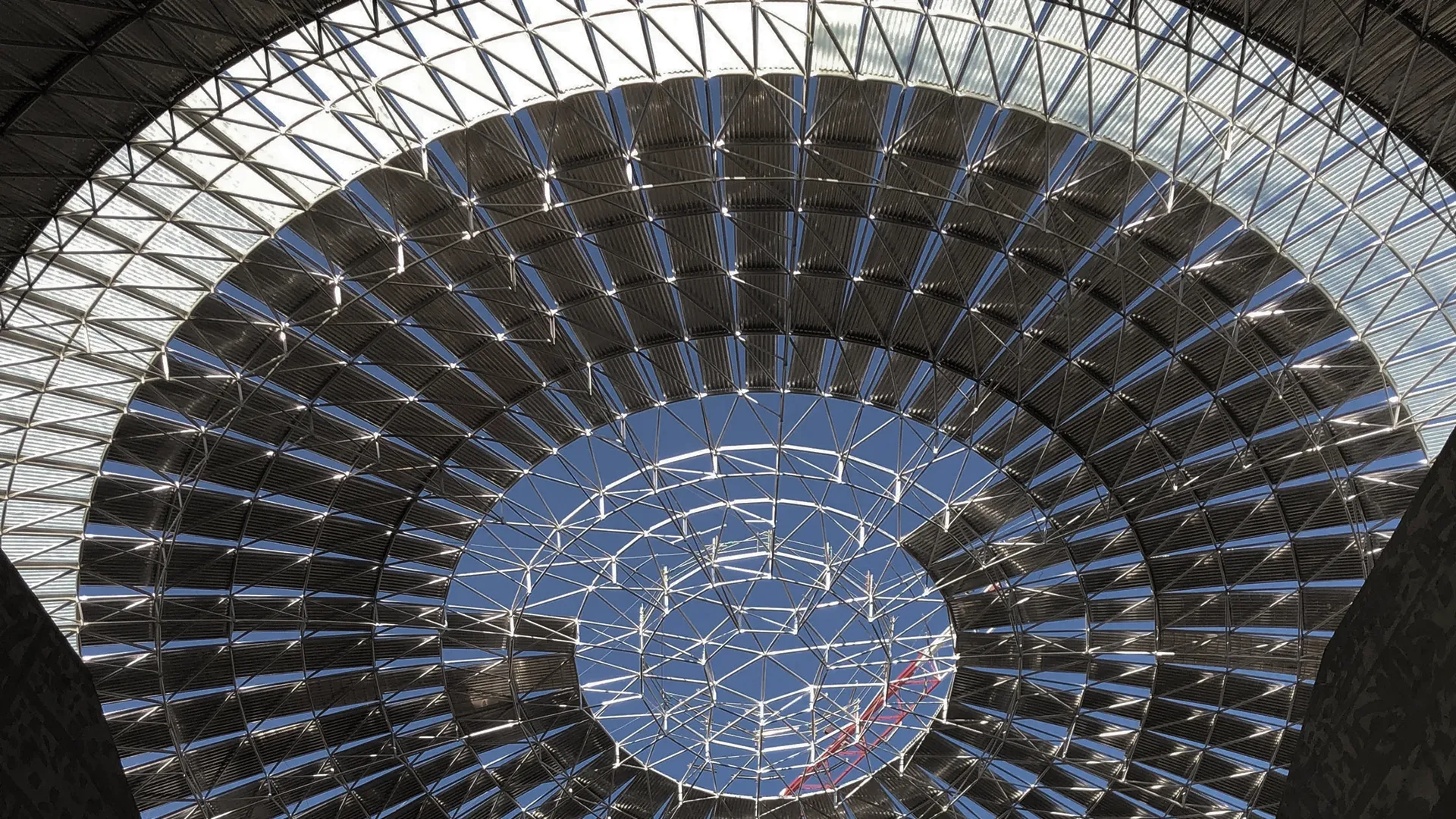 Over 60 Years of Engineering Structural Innovation
Triodetic is the world leader in Geodesic Structures. Whether you need exciting architectural curvatures for your museum or casino, a stockpile covering dome for your mining operation, or an innovative structure for a unique problem, Triodetic will provide you with a solution.
Our Structural Expertise
(our system has a variety of applications to which it can be applied)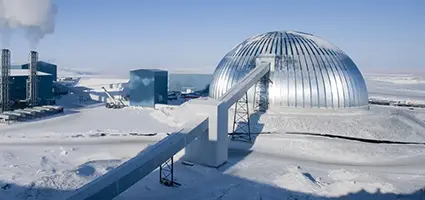 Industrial Domes
Triodetic's industrial domes are recognized for their striking design and adaptability, serving diverse industries to protect equipment and store materials, while reducing dust pollution and explosion risks. With efficient assembly methods and a legacy of engineering excellence, our industrial domes stand as a symbol of innovation and efficiency.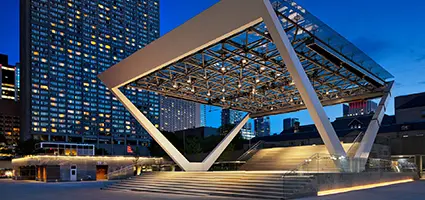 Architectural (Free-Form Structures)
Triodetic excels in designing and constructing free-form structures using cladding or glazing, creating an affordable uniqueness where visual impact is desired. The curvature inherent to these structures not only enhances aesthetics but also results in more efficient structural behavior, leading to cost savings in frame mass and foundations.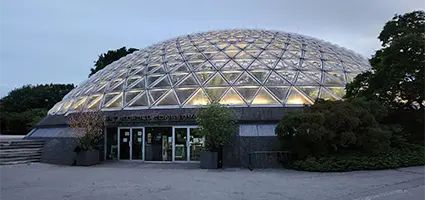 Space Frames
Space frames are visually striking and economical structures with applications ranging from arenas, transport terminals, convention centers to entertainment facilities. With long clear spans, lightweight design, and adaptability, they excel in accommodating loads and adapting to various support configurations. Triodetic's space frames represent innovation and practicality in structural design.
The Triodetic Advantage
(why Triodetic customers choose us and remain with us)
Over 60 Years Experience
in engineering and constructing high quality geodesic structures world-wide.
AS9100 Quality
Triodetic operates to the stringent AS9100 Quality certification that it's aerospace parent must maintain.
LIGHT-WEIGHT AND STRONGER
Geodesic structures are much lighter and stronger than traditional steel structures.
Canadian
Triodetic is a Canadian company whose sales and engineering teams are fluent in English, Spanish, French, Italian and Russian.
customer-focused
Triodetic is renowned for its customer service and extensive customer support on all its contracts.
INTERNATIONAL
Triodetic has performed contracts all over the world including South America, North America, the Middle East, Africa, Europe and Asia.
Our Projects
(a selection of structural projects we have completed)
YOUR VISION, OUR EXPERTISE
Get started by discussing your project with us and together, we can make it happen!
CONTACT US